Let your message be heard
Our audio translation services are designed to help you reach a wider multilingual audience across a range of media formats.
Our spectrum of services expertly designed to subtitling, interpreting and voiceover services can empower you to communicate fluently with your target audience.
Interpreting
Our network of global, expert interpreters enables you to communicate seamlessly with your audience be it online, face-to-face, or over the phone. Whatever the language or location, generate a dialogue that ensures all voices are heard.
We provide interpreting services to a wide range public and private sector organisations. Plus, we are an official supplier to NHS Shared Business Services, HealthTrust Europe and NHS London Procurement Partnership, specialising in services for the NHS and public sector organisations.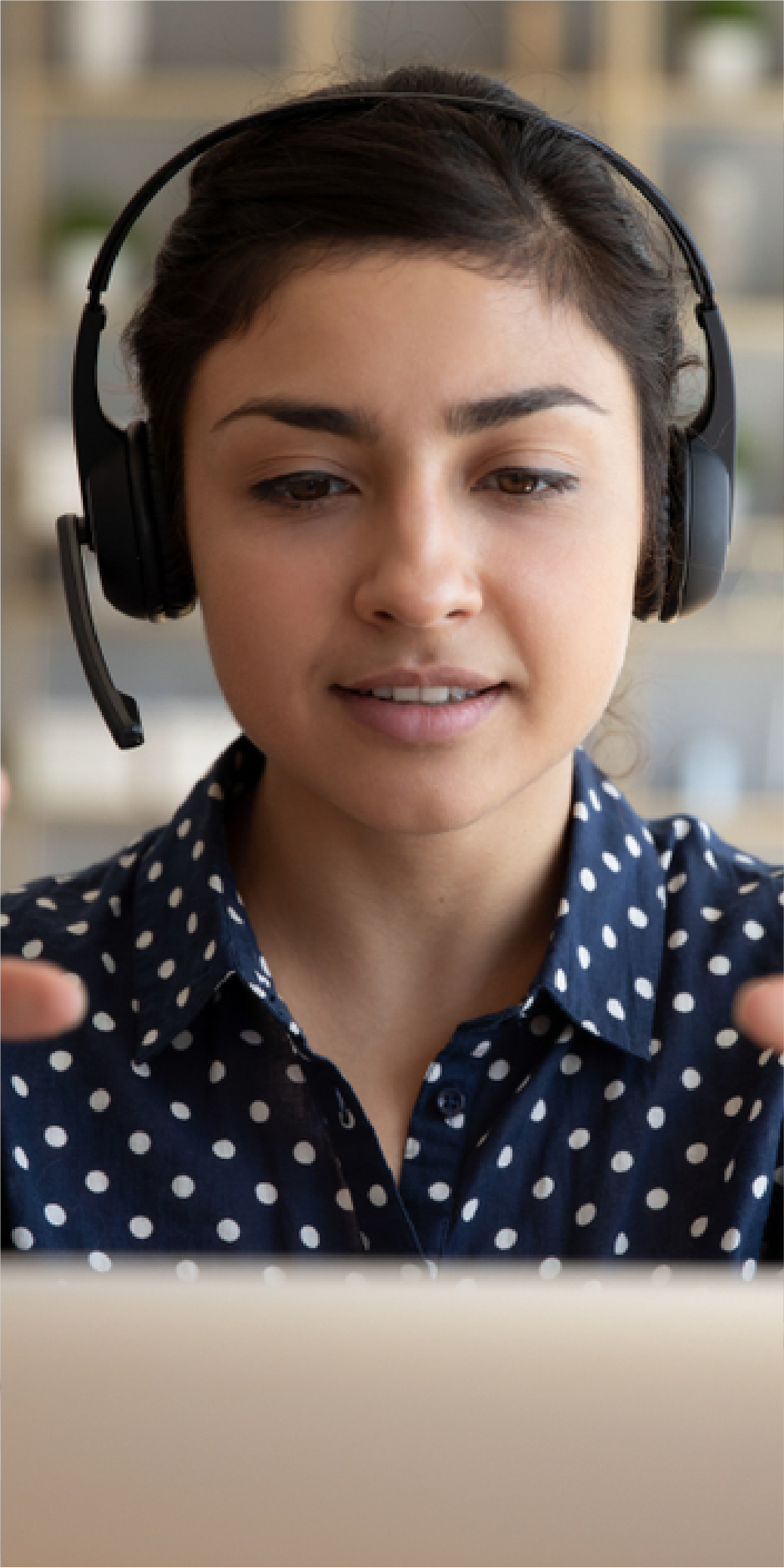 Voiceovers
Whether a project is live or pre-recorded, we work with first-class talent around the world to provide voiceovers across a wealth of languages.
From selecting a speaker from samples of our voiceover talent, to choosing a file format, our voiceover offering ensures that your requirements are fully met.
Subtitling
Our subtitling, interpreting and voiceover services, expertly designed to translate and localise any audio content, can empower you to communicate fluently with your target audience.
With adaptable styles to suit your project, we can tailor our offering to your specific project needs, ensuring your message is communicated as originally intended.
"Oxleas NHS Foundation Trust has been working with THG Fluently for a number of years. We find them responsive, willing to innovate and supportive, especially during the COVID-19 pandemic. Access to high quality and reliable interpreting is vital for service users, patients and their families in order to be fully involved in decisions about their care and treatment. THG Fluently is part of the team enabling us to achieve this."

– Oxleas NHS Foundation Trust 
Let's Talk Fluently
Interested to know more? Reach out to our expert team and start 
communicating with markets across the world.